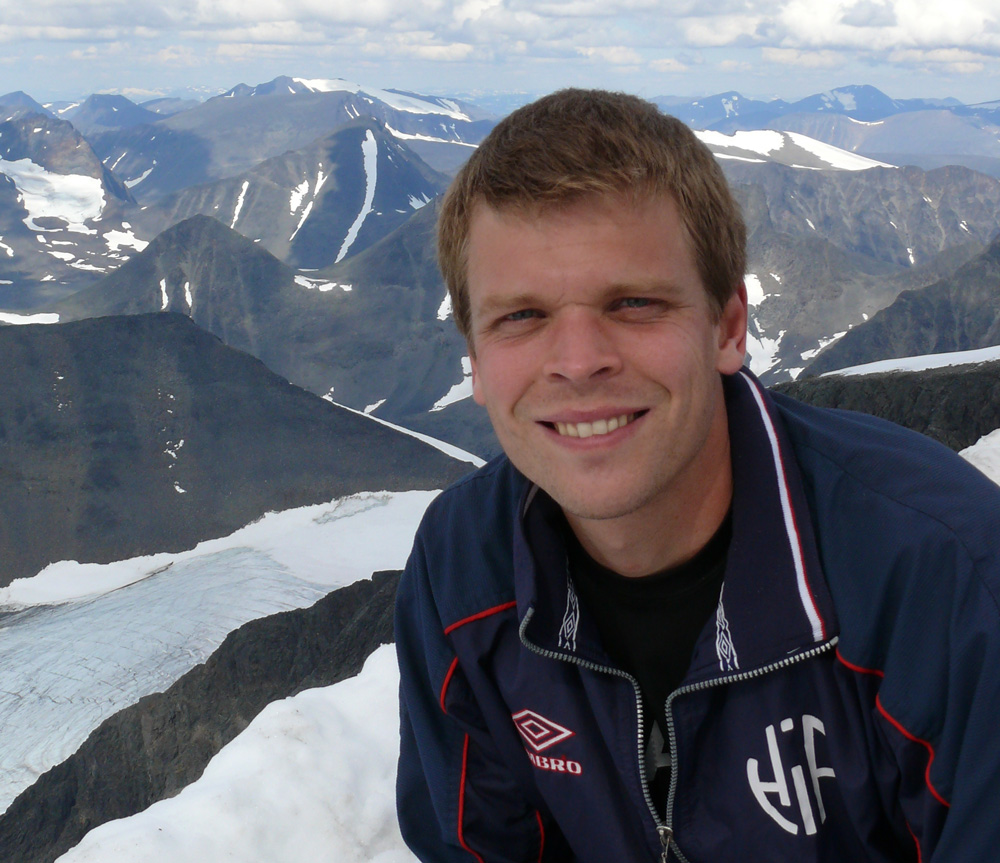 Tomas at the top of Sweden (Kebnekaise).
About Solidmekanik
Solidmekanik is me, Tomas. A guy who like to develop constitutive models, automize simulations and do optimizations. I have seven years experience doing solid mechanics analyses and optimizations. I have developed the constitutive models shown on this site. The software product I mainly use is ABAQUS.
Testimonials
"Tomas has been working with structural analysis in the Medium Caliber Remote Weapon Station (MCRWS) project. He has been involved in the following tasks:
FE modeling of advanced structures and systems
Linear and Non-linear analysis in ABAQUS

Participated in design reviews
Defined test set-up based on analysis results
Has been ABAQUS Super-user in the department
The development phase has been executed within strict time constraints, and due to the efficient work of work of Tomas, critical deadlines has been met. He has been contributing to the development process in a very proficient manner, and due to his participation the design of the MCRWS has achieved the best solution both technically and commercially.
Tomas has also contributed to increase the level of understanding within the field of structural analysis among the structural analysis group.
I have no hesitation in recommending Tomas as an excellent professional and team member."
– Bernt Isaksen, Kongsberg Defence & Aerospace
"Vi på Goodtech har enbart goda erfarenheter av Solidmekanik.
Vi har tagit hjälp vid dimensionering av stativ till vakuumlyft för takstolar i ny fabrik i Gausdal i Norge. Samt även tagit hjälp av Solidmekaniks kunskap vid problem med svängningar som orsakat buller i förädlingsanläggning i träindustri i Åmotfors värmland.
Stort tack!"
– Johan Andersson, Goodtech Solutions AB